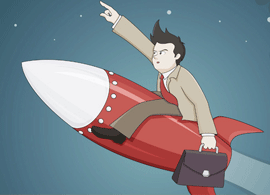 WordPress is one of the most popular CMS platforms used for building stunning, feature-rich, and highly functional websites. It comes free, is self-hosted, and easy to install, deploy, and upgrade. Additionally, it offers many beautiful themes and several ready-to-use plugins that extend the functionality or add new features to a WordPress development. Our Web designers make websites that are built on the latest technology offered by the CMS world. Out of various available CMS options we recommend and use WordPress for our clients and customers because of ease of control of the website and being search engine friendly it helps in later stages for maximum visibility.
Our WordPress Development Services include Plugin Development, Theme Development, Theme Setup, and Maintenance, Responsive Design, etc. .
SITE INTAKE
Requirements may come out of the following areas, or others:
Who is the audience for the content?
What is the intended takeaway for those site visitors?

Information and reference?
List of resources?
Documents downloads?
Advertise services or activities?
Accomplish a task?

How will the material be organized? What kind of Information Architecture is called for? Will the site need specialized pages such a Home page or Department page, or other specialized pages? Are there a lot of graphics, pictures, media to display?
How (and where) does the Site information fit in with the rest of the university, and with the rest of the university's website(s)?
CREATING THE SITE SHELL
Based on the site's expected needs:
For a site new to the CMS a new site shell, empty of content but with all expected functionality, is created within the CMS;
Alternately, an existing site may need to be significantly modified mechanically
(e.g. to support significant changes for the area such as re-design, re-branding, a complete site reorganization, etc.);
Internal Quality Assurance testing for the new site shell, or site changes, is initiated;
All issues are addressed before user-access permission is added;
When ready, the site/site shell is released (or released back) to the content owners for development;
Publishing is restricted.
Please note that new sites still in development or sites with significant changes still in process, will be temporarily locked out of publishing the new materials to the live UH Website.
CONTENT DEVELOPMENT
WebTech reviews site development status vis-à-vis communications and expectations.
If judged to be ready, the Site will be forwarded on to the next two processes:
UH Branding Review
Pre-launch Quality Assurance Testing
UH BRANDING REVIEW
UH, Branding Review insures that user-developed content aligns with the latest look and feel, UH identity, and general standards of functionality championed by the University of Houston.
PRE-LAUNCH QUALITY ASSURANCE TESTING
Pre-launch Quality Assurance Testing looks at the site from several different perspectives.
Accessibility -
Could a site visitor with disabilities get what they need from your website?
Functionality -
Are there broken links, or other issues? Does the functionality for these pages meet the expectations of a typical site visitor? of UH standards?
Completeness -
Are there pages empty of content, or with insufficient or incorrect content?
Other issues -
There may be other issues which can mean the pages are not yet ready to go live.
GO LIVE!
Live publishing is enabled/re-enabled for the Site.
Web Tech usually initiates the first whole-area Live Publish, to ensure that everything goes as planned, and to troubleshoot any unforeseen snags.
Remember that any final file management/domain issues must be resolved before the site is announced live to the public.
Guaranteed and Results Oriented WordPress Services from 5 Years!
DIGI FIRM is one of the best Companies successfully operating since the year 2015. During these years DIGI FIRM has developed a robust and result-oriented WordPress Process, which has helped more than 500 websites achieve higher visibility on the search engines, globally.
Experience: WordPress is very dynamic and is an undefined science – you learn it with experience.
At DIGI FIRM, we are doing WordPress for 5 years now and have successfully managed more than 500 campaigns with proven results.
Team: It is the individuals, which make the difference.
At DIGI FIRM, we currently have a highly skilled team of 85 Digital Marketing and Web Experts working in different capacities as Group Project Manager, Project Managers, On-Page Expert, Off-Page Experts, Content Writers, Programmers, and Quality Experts, all working in DIGIFIRM with a single objective of providing high customer satisfaction and results.
R&D: Search engines continuously roll out new updates all the time and it is a must to remain on top.
At DIGI FIRM, we have a separate team of research specialist, the core responsibility of which is to closely monitor all campaigns, collate data, conduct tests, and refine the process and strategies all the time.
Communication: Communication is key to any online marketing campaign's success.
At DIGI FIRM, we are proud to say that we are one of the best when it comes to communication and reporting. With project management and online campaign tracking system and availability of live support via phone, instant messaging service, and emails we keep our clients updated all the time. Our reports are rated highly by the clients.

For more information on our WordPress Development, call us at +91 700 800 2123 or via email at sales@thedigifirm.com